South Carolina's coast has something for everyone. From vital parts of United States history to world-class beaches that can be enjoyed year-round, you can easily plan around your specific interests. Planning your latest getaway is exciting, but nothing beats that feeling when everything awaits you at the beginning of your trip! We're here to give you some advice on things to do on your first day of vacation in Charleston.
Want a local's perspective on how to spend the rest of your trip? Access our complimentary Charleston Destination Guide for the best things to do, see, eat, and more no matter your interests!
What to Do on Your First Day of Vacation in Charleston
Check In to Your Vacation Rental
You can check in to your Charleston Coast Vacations rental anytime after 4 p.m. Most of our properties feature keyless entry. That means we'll email you instructions on how to get into your rental three days before the start of your stay. If the property requires a key, you can pick it up along with an arrival packet at one of our convenient locations. Once you're in your home away from home, it's time for everyone to choose their rooms!
Order Some Take-Out
Once you and your group get settled in, you'll likely be ready for dinner. If you're a bit worn out from traveling, take-out is a great option! No need to worry about cooking on your first day of vacation (even though you have a fully-equipped kitchen in your vacation rental.) Plus, it's the best of both worlds because you get to try a new and local eatery! Most of the restaurants around Folly Beach, Isle of Palms, and Sullivan's Island offer take-out, so you can either order online or call it in. Be sure to check out their websites for a look at their menus.
Catch a Sunset
Depending on the time of year, you may still have time to experience a colorful sunset over our stunning landscape. If you don't have much time, just head out to the nearest beach access and enjoy the setting sky over the ocean. You might even be able to catch some dolphins swimming in the glimmering waters. There's nothing like starting vacation with a beautiful and relaxing sunset on the beach with your closest friends and family!
Get Anything You Need
If you plan on cooking during your stay or forgot any essetials, there are plenty of convenient places for you to stock up. BERT'S MARKET on Folly Beach is open 24/7 and has just about everything you'll need. For Isle of Palms guests, Harris Teeter, New York Butcher Shop, Simmons Seafood, and Island Liquors are all near the island's entrance. Hudson's Market and Marina Market are on the other side within Wild Dunes. Because Sullivan's Island is a small community, there are not any grocery stores. However, you can find Publix and Harris Teeter less than two miles away in Mt. Pleasant. Isle of Palms is also just a few miles away.
Start and End Your Trip With Charleston Coast Vacations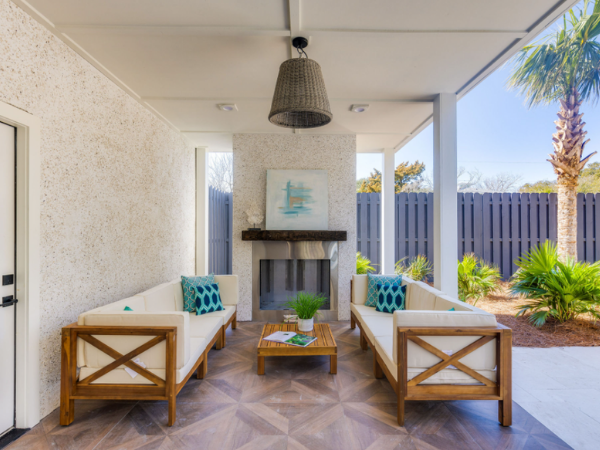 Now that you know just how to spend your first day of vacation in Charleston, it's time to book your stay! We have the best selection of vacation rentals on FOLLY, ISLE OF PALMS, and SULLIVAN'S ISLAND. Whether you need a one-bedroom condo for you and your sweetheart or a large house that can accommodate your entire family, we're sure to have something for you! Participate in our Lowcountry traditions, enjoy your vacation rental by the ocean, and make memories that will last a lifetime.
BROWSE OUR PROPERTIES to start planning your dream getaway today!