If you're looking for a true change of scenery from New York, look no further than the South Carolina coast. Just imagine the great weather, the Southern hospitality, and of course, some of the best beaches in the nation. The Lowcountry has a lot to offer from a stunning and unique landscape to history that's deeply intertwined with the country's beginnings. Here's what you need to know to help you plan your getaway from New York to Charleston.
We want to ensure that you experience only the best that Charleston has to offer. Request a free copy of our digital DESTINATION GUIDE to unlock our favorite breweries, eateries, and hidden gems around the area. You'll be navigating this city like a local in no time! 
Everything You Need to Know to Plan a Getaway from New York to Charleston
Benefits
There are endless benefits to traveling to Charleston! Not only can traveling be just what you need to clear your mind and feel refreshed, but South Carolina is one of the best destinations to do just that. Step away from the city for a while to enjoy a slower pace of life with lots of lounging on the beach, spending time outdoors, and recharging. You deserve to take that time for yourself during your trip from New York.
How to Get to from Charleston to New York
Driving from New York to Charleston is about 12 hours without any stops. Traffic can often make it longer. However, it's an easy ride to make a fun road trip out of. You'll take Interstate 95 South almost the entire way until you get to exit 86A in South Carolina. Take the exit onto Interstate 26 East which will take you all the way to Charleston. Along the route, you'll pass major cities like Philadelphia, Baltimore, and Washington D.C.
If that's too long of a drive, you're in luck! There are direct flights from JFK, LaGuardia, and Newark Liberty to Charleston International Airport. A roundtrip flight to Charleston typically run from $100 to $150 in the off-season and can cost you as much as $300 in the peak season of summer. When you're flying, it's always best to shop around for flights and plan your vacation around the best deal you can get. If you're looking to save big, the best time to fly from New York to Charleston is February and the wintertime in general. It can still be chilly but will be much warmer than the chilling cold of the Northwest.
What to Bring
You already know the essentials when packing for a beach vacation. It's easy to remember swimsuits, beach towels, and sunglasses, but what else? Here are a few extras that you won't want to leave off your packing list when traveling from new york to the beach.
BEACH GAMES (VOLLEYBALL OR SPIKEBALL FOR ADULTS AND SANDCASTLE TOOLS FOR THE LITTLE ONES)
APPROPRIATE CLOTHING TO ENDURE THE CHARLESTON HUMIDITY
HIGH SPF SUNSCREEN
WALKING SHOES TO KEEP YOU EXPLORING AND EXPERIENCING LONGER
THE BOOK YOU'VE BEEN WANTING TO READ FOR MONTHS
REUSABLE WATER BOTTLES TO LOWER RISK FOR PLASTIC POLLUTION
Plan Your Getaway With Charleston Coast Vacations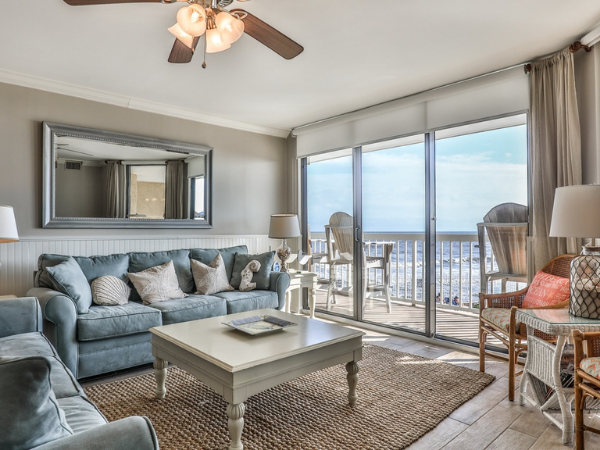 Allow Charleston Coast Vacations to take care of every need during your time in Charleston. Take a look at our incredible beach homes on FOLLY BEACH, ISLE OF PALMS, and SULLIVAN'S ISLAND to find your perfect rental. Our rentals feature new renovations, flawless decorations, ocean views, and special amenities to ensure you have a top-notch comfortable stay. Plus, our concierge team can help you plan your trip every step of the way.  We want you to feel right at home while you're visiting the Holy City. After all, that's what southern hospitality is all about! You'll find something just right for any occasion, including romantic getaways, family vacations, and even group trips! 
Book your stay with us today to start planning your New York to Charleston vacation! We can't wait to host your stay in the Lowcountry.