If you homeschool your kids or have the opportunity to do virtual learning with them, you don't have to worry about them missing school or working around their schedule to take a vacation. Any home can be their classroom, so why not do it in a beach house? Here are some tips for homeschooling on vacation that will make you and your kids happy.
When you're not teaching your children a lesson, explore everything the Charleston Coast has to offer. Access our complimentary Destination Guide full of the best restaurants, shopping, things to do, and more in the area!
Tips for Homeschooling on Vacation in the Lowcountry
Take the Classroom Outside
There are so many learning opportunities for your kids outside of the classroom (or this case, beach house.) The Lowcountry is known for its unique and diverse ecosystem full of beaches, marshes, and beautiful landscapes. Just taking a walk on the beach or a local trail will give you the opportunity to spot wildlife like dolphins, great blue herons, and so much more! Kayaking can be a great way to immerse your kids in the area's breathtaking nature. Local kayak tour companies like Charleston Outdoor Adventures offer educational tours. You and your kids are sure to learn a lot about the local ecosystems, indigenous species, and greenery from the experienced guide.
Keep In Mind: Younger kids typically need to ride in a tandem kayak with an adult.
Give a History Lesson
Downtown Charleston is one of the oldest cities in the United States and is known for its vast and complex history. Visiting Charleston is a great opportunity to teach your children many different pieces of history. Middle school and high school-aged kids love the ghost tours. Not always the most historically accurate, the tours provide a unique and engaging perspective into the Lowcountry's past. If you branch outside of Downtown, there are several historical plantations around the area. They offer lots of educational experiences about how people used to live centuries ago, slavery, agricultural practices, and more. Some other great field trip ideas are The Charleston Museum, Patriots Point Naval & Maritime Museum, and the South Carolina Aquarium.
Keep In Mind: The opportunities truly are endless when it comes to history lessons in Charleston, South Carolina. Find some tours and places you think your kids might enjoy and ask them what they would want to do. Either way, they will learn something new, and they will be happy to have picked what they are learning.
Choose the Right Beach House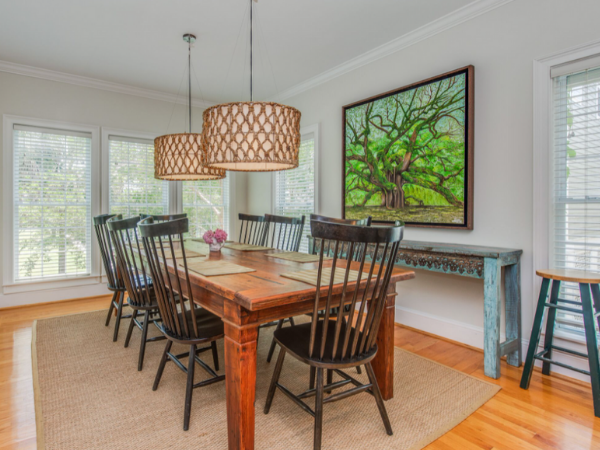 We offer the largest selection of vacation rentals on Isle of Palms, Sullivan's Island, and Folly Beach. We're sure to have the perfect place for your homeschooling on vacation beach trip! Our properties are equipped with wireless internet, so you can always be connected to the tools your kids need to learn. If you're looking for a place with amenities your kids will love, try a beach house or condo on Isle of Palms. We have many rentals inside the amazing Wild Dunes resort or other communities with pools and private beach access!
BROWSE OUR VACATION RENTALS and book your stay today!