Do you remember your first time visiting the beach? The expansive ocean ahead seems infinite, and there's no feeling like having soft sand beneath your toes. Taking your family on a beach vacation will ensure you make memories that will last a lifetime. But first, you need to choose which beach or beaches you are going to visit! Here are the best beaches in South Carolina for families.
Are you thinking about visiting the Charleston Coast? Start planning your trip with our free Destination Guide!
3 of the Best Beaches in South Carolina for Families
1. Isle of Palms Beach
Directions to Isle of Palms Beach Parking
Isle of Palms Beach, also known as the Isle of Palms County Park, is the beach you will most likely visit if you stay on Isle of Palms. This beach is one of the most popular in the area, and for good reason. Enjoy walking out on the boardwalk, watch your kids play on the community playground, play volleyball on the sand court, and of course, utilize the beautiful beach. Lifeguards and beach rentals are present during the summer season, and there is usually an ice cream truck waiting with a sweet treat!
Local tip: If you're staying in a vacation rental within walking distance to the beach, you won't have to pay for parking at all. Almost every avenue corresponds with a beach access point, and you can walk right onto the beach from any of them.
2. Folly Beach
Directions to Folly Beach County Park
If you're staying on Folly Beach, heading to Folly Beach County Park will be most convenient for you! Situated between the Atlantic Ocean and the Folly River, this beautiful beach has visitors every day out of the year. Lifeguards are on duty seasonally, and there is a snack bar during the summer months. Parking costs can vary anywhere from $5 to $10 depending on the season, but we recommend getting an $85 Gold Pass if it's worth your while for unlimited entry.
3. Sullivan's Island
Sullivan's Island is the local's beach. This island neighbors Isle of Palms, so it's very easy to get to. This beach has beautiful views of the Charleston Harbor, and it is common to watch a massive barge float by from time to time. The beach spans just 3.3 miles, but there's plenty of room. We recommend this beach for families with older children, and you'll definitely want to visit one of the island's restaurants after your fun in the sun.
However, parking can be a challenge. There is no set parking lot, so you will have to abide by the parking signs on the side of the road and make sure that all four wheels are off the pavement. Beach access is clearly marked, so once you park, you should have no problem getting on the beach!
Book Your Family Beach Getaway Today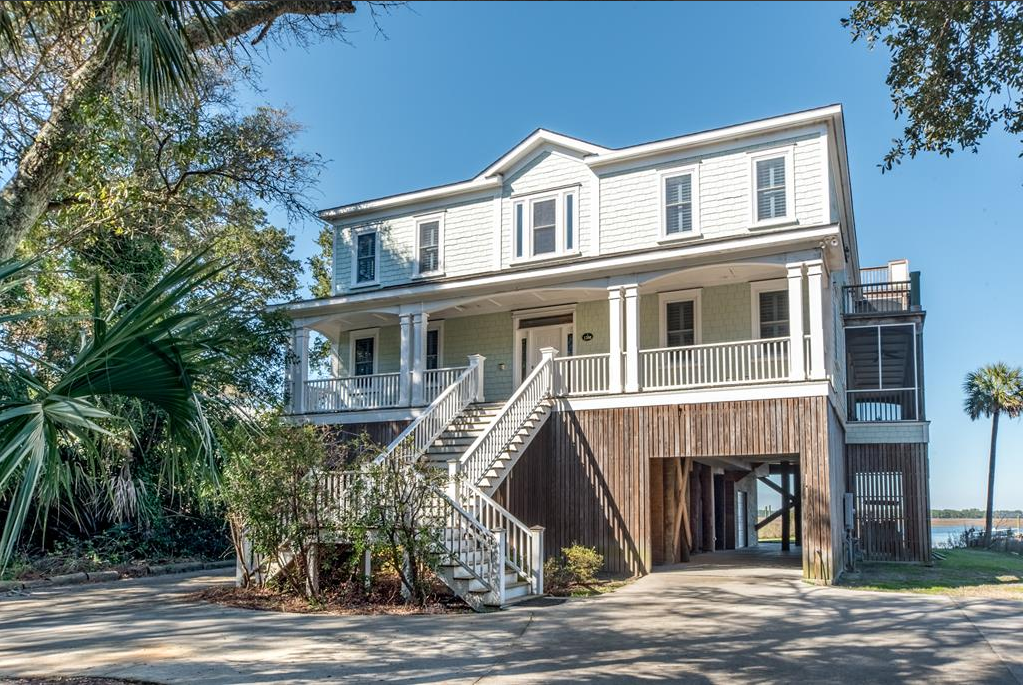 Now that you know the best beaches in South Carolina for families, it's time to book your getaway. All of these beaches are near our homes at Charleston Coast Vacations. Vacation rentals are the perfect way to make memories– your kids will love waking up to the sound of crashing waves, and you'll love enjoying your morning coffee with ocean views. Browse our vacation rentals and book your stay today!