Charleston's beautiful climate means that you can enjoy outdoor activities at nearly any time of year! There's no shortage of things to do outside, and one of our favorites is to get out on the water. See the coast from a new perspective when you head out for a Charleston, SC, Kayaking journey!
We know you'll find all the fun on the coast! To get ready for the getaway of a lifetime, access our complimentary Destination Guide. In the guide, you will find information on the coolest local spots, attractions, dining, and more in Charleston, South Carolina!
Find Kayak Rentals in Charleston
Kayaking on the coast is always a good idea, but paddling out to see the sunrise or set over the water is even better! Grab your kayak, paddle, and life jacket for the adventure of a lifetime on the South Carolina Coast.
1. Shem Creek
This famous waterway is easily one of the best spots in the area. From sunrise to sunset, you'll find Shem Creek bustling with kayaks, paddleboards, and shrimp boats. The mouth of the creek is lined with great restaurants, bars, and sometimes even a few dolphins! Kayaking in Shem Creek guarantees the perfect blend of outdoor fun and a lively atmosphere.
2. Isle of Palms
Coastal kayaking is a treat like no other, and what better way to do it than along Isle of Palms? If you're new to saltwater kayaking, we recommend booking a sunrise or sunset tour with Coastal Expeditions. This tour promises gorgeous sights and an incredible experience in the water. Plus, you'll be able to choose from different types of kayaks to suit your needs, and you'll get a few pointers on holding the paddle.
3. Folly Beach
Folly Beach is home to several incredible kayak adventure companies that offer some of the best tours in the area. Check out three of our favorites below!
1. Folly Beach Adventures
Directions To Folly Beach Adventures
Folly Beach Adventures has it all! Whether you're looking for a golf cart for the week or Folly Beach kayak rentals, you can find it here. You can choose to rent their sit-on-top kayaks by the half-day, full-day, or week. If you're renting one of our waterfront homes, consider renting a kayak for the week, so it's readily available for a relaxing morning paddle!
2. Flipper Finders Boat & Sea Kayak Tours
Directions To Flipper Finders Boat & Sea Kayak Tours
Flipper Finders Boat & Sea Kayak Tours offers both kayak rentals and tours. They offer a variety of kayak options and everything that goes along with it. Don't worry about getting life jackets or any prior instruction– they'll do it all. They will even assist you with the launch in certain circumstances! Or, you can opt to get your kayak delivered to your vacation rental. If you have never been kayaking before or want an experienced guide to show you all the best places to go, consider a tour instead of a rental.
3. Charleston Outdoor Adventures
Directions To Charleston Outdoor Adventures
Charleston Outdoor Adventures is all about getting out on the water. Not only do they have kayak rentals and tours, but they also have boat tours, paddle boarding, and fishing. They're also right next to the famous Bowen's Island Restaurant so that you can grab a bite afterward! You can either opt for a marsh tour or rent a kayak to explore the beautiful area on your own terms. There aren't any other rental locations in this area, so it's a truly unique experience!
More Exciting Kayaking Tours in Charleston, SC
Book Your Getaway Today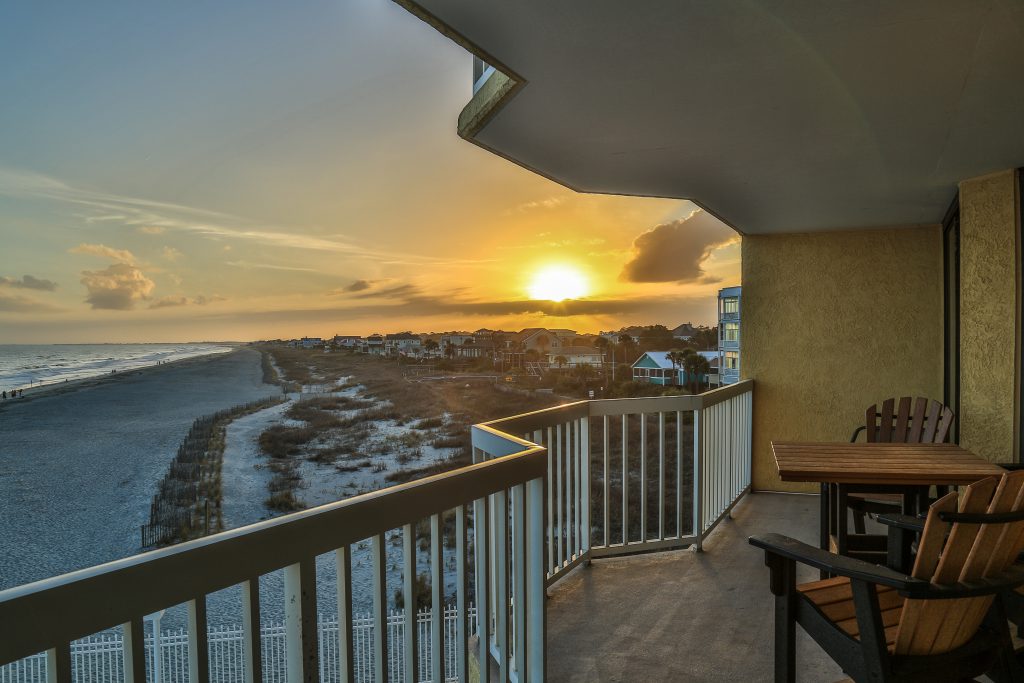 You don't have to travel far to your kayaking adventure when you stay at a Charleston Coast Vacations property! Our collection of rentals in SULLIVAN'S ISLAND, ISLE OF PALMS, and FOLLY BEACH allow you to stay minutes from the water. Our vacation rentals feature new renovations, beautiful decorations, ocean views, and exceptional amenities to ensure you have a top-notch comfortable stay. Plus, our concierge team can help you plan your trip every step of the way.  
Start planning your Charleston getaway today by browsing our PROPERTIES. We look forward to welcoming you to the Lowcountry!