It's beginning to look a lot like Christmas… Well, as much as it can in South Carolina! Just because we have pleasant weather year-round doesn't mean that we don't have plenty of holiday spirit. The Folly Beach Christmas Parade is known for bringing holiday cheer to the island! Below, you'll find everything you need to know before you attend the festive event.
Start planning your holiday getaway when you access our complimentary Charleston, SC Destination Guide. It's full of all the best things to see, places to dine, and stores to shop at in the Lowcountry!
About the Folly Beach Christmas Parade
Santa Claus is coming to town! Every year, locals and visitors gather along the sides of Center Street for the Folly Beach Christmas Parade. Attendees get to see floats and colorful holiday displays pass by. This parade is family-friendly– children love getting candy and treats handed to them from the floats! If you can't get enough of the fun from this traditional Christmas parade, you can also check out the Mount Pleasant Christmas Parade!
*Editor's Note: We recommend checking the event's page for the most up-to-date COVID-19 precautions and procedures.
When Is the Folly Beach Christmas Parade?
The Folly Beach Christmas Parade takes place every year on the second Saturday in December. This year's parade will take place Tuesday, December 14, 2021 at 1:00 p.m.
Where Is the Folly Beach Christmas Parade?
The parade begins on Second Street and West Ashley Avenue before continuing down Center Street.
After the Parade
After the parade is over, make sure you head to Folly River Park to continue the festivities! Finish your holiday shopping at the Arts & Crafts Show. Local artisans and crafters offer a variety of handcrafted items for you to browse. It's the perfect place to get a unique gift you won't be able to find anywhere else!

After you've done your shopping, warm up by the fire and roast a marshmallow or two. Then, go meet Santa Claus and the mayor of Folly Beach! Mrs. Claus might even be there, too.
Consider Heading to the James Island County Park Festival of Lights
The festivities don't stop at the Folly Beach Christmas Parade! There are plenty of other ways to celebrate the holidays, and one of the best is located on the island neighboring Folly Beach. The James Island County Park Festival of Lights is a must-see during the holiday season. Colorful, themed displays are created from millions of tiny lights. There's a driving portion and walking portion, and both are magical! Then, you can walk through Santa's Village and Winter Wonderland to shop, eat, roast marshmallows, and meet Santa Claus. We recommend grabbing a hot chocolate and exploring!
Book Your Holiday Getaway Today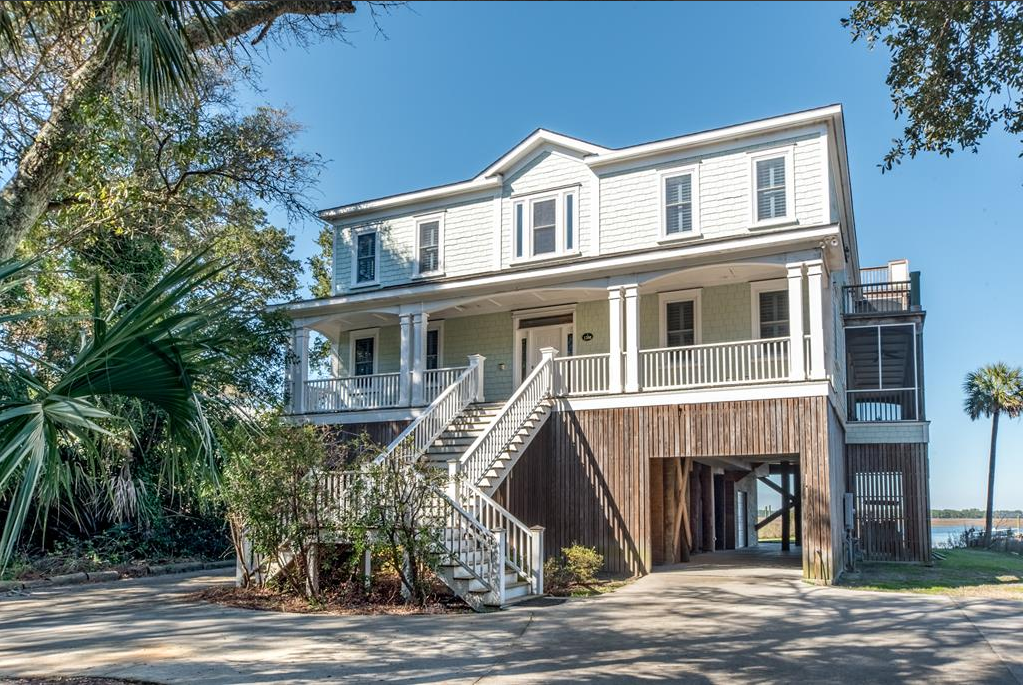 Are you ready for the holidays in the Lowcountry? Make Charleston Coast Vacations your home for the holidays. We offer vacation rentals all along the coast. If you're planning on going to an event like the Folly Beach Christmas Parade, consider a property on Folly Beach to be close by. Or, you can browse all our rentals!