There are certain traditions that we all look forward to during the holiday season, and attending the James Island County Park Festival of Lights is one of them. Even though our winter weather is usually mild in the Lowcountry, you'll feel the holiday spirit in the air when you attend an event like this. Millions of twinkling lights create displays for you to walk and drive through– it's the perfect way to celebrate the season. Keep reading for all the details on the annual Holiday Festival of Lights!
During your stay in the Lowcountry, there are countless amazing things to see, places to dine, and stores to shop at! Access our complimentary CHARLESTON, SC DESTINATION GUIDE for all the best things to do in the area!
What Is the James Island County Park Festival of Lights?
Christmas lights have always been a tradition around the holiday season, but you probably haven't seen them like this before. Every winter, the James Island County Park transforms into a winter wonderland. Start with the three-mile ride through the light displays, then head to the walking portion for even more lights and festivities. In all, you'll see more than two million twinkling lights on these displays, and they captivate visitors of all ages!
It's More Than Lights
After you've enjoyed the driving portion of the festival, it's time to park and walk around. Warm up in front of one of the fire pits, and make sure you purchase a stick with marshmallows so you can roast them! Then, get a cup of hot chocolate to keep you warm as you explore the rest of the festival. You can shop at Santa's Attic, see local art, ride the festival train, and even tell Santa your wish list. Check out all the things you can do at Santa's Village and Winter Wonderland!
When Is the James Island County Park Festival of Lights?
The festival starts on Friday, November 12 and ends on Friday, December 31. It's open nightly from 5:30 p.m. to 10:00 p.m. The lights are on rain or shine, but we recommend checking the weather so you can also enjoy the walking portion!
Admission
Admission to the festival is charged per car and depends on the night. Be sure to check their website to know if you plan on attending a "regular night" or a "peak night." Tickets for larger vehicles carrying more than 15 people cannot be bought in advance. The pricing is as follows:
Standard vehicles with 1 to 15 guests: $15 in advance or $20 at the gate on "regular nights," and $25 in advance or $30 at the gate on "peak nights."
Larger vehicles with 16 to 30 guests: $50 at the gate.
Larger vehicles with more than 30 guests: $150 at the gate.
Book Your Holiday Getaway Today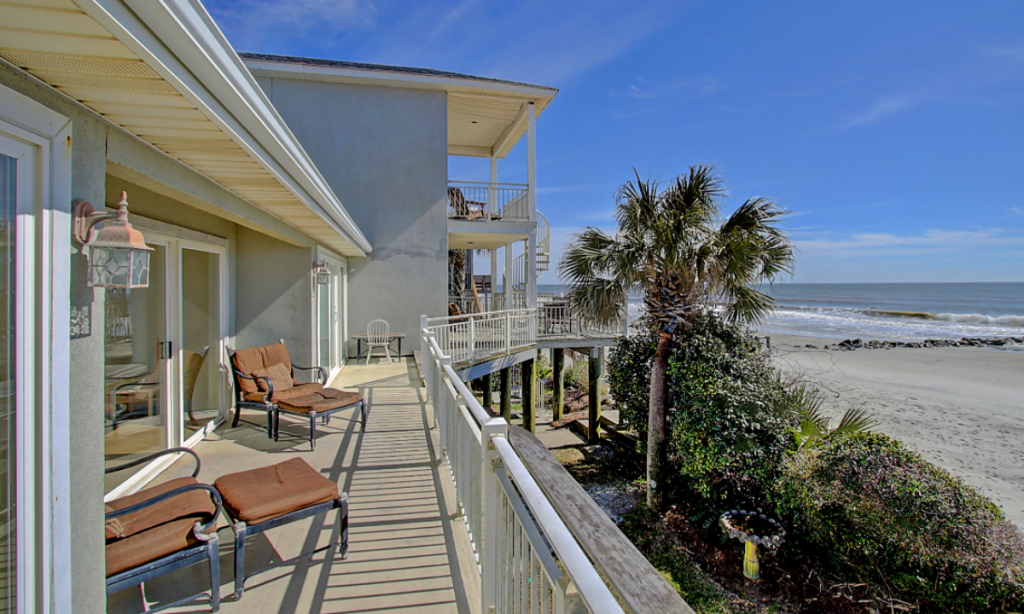 There's no place like home for the holidays, and Charleston Coast Vacations will be your home away from home. Events like the James Island County Park Festival of Lights create traditions that you'll want to come back to year after year. Plus, when you stay in a vacation rental, you can bring all of your traditions with you. Cook your typical holiday dinners in your rental's fully equipped kitchen, open presents in the living room, and make your rental your home during this special time of year. Browse our vacation rentals to start planning your stay!