Who doesn't love waterfront dining? If you're looking for a meal or a drink on the water, head to Shem Creek in Mount Pleasant, South Carolina. A handful of restaurants line both sides of the of this wide creek, and there's even a scenic dock you can use to walk off the meal you just ate and see some gorgeous views! Here are some of our favorite Shem Creek, SC, restaurants.
Start planning your Charleston Coast getaway today when you access our complimentary Destination Guide! Inside, you'll find a list of our favorite things to do and see in the area.
Dine at the 5 Best Restaurants in Shem Creek 
1. Tavern & Table
Not only does Tavern & Table have great views, but this restaurant also has great food and drinks! The rustic-chic decor inside is stunning, and the menu has a wide variety of locally sourced new American cuisine. You can enjoy everything from house-made charcuterie to seafood towers to steak frites. There's truly something for everyone! Local tip: In our opinion, Tavern & Table has some of the best pimento cheese in the city. We highly recommend ordering some for your table!
2. Saltwater Cowboys
Directions to Saltwater Cowboys
Saltwater Cowboys arguably has the best view on Shem Creek! Because they are situated at the mouth of the creek, your view isn't blocked by any other restaurants. They have a large, outdoor deck as well as a small rooftop you are allowed to bring your drinks to for an even better view. Their cuisine is best described as Southern, and the portions are big. Enjoy plates of barbecue, pork rinds, fish tacos, and more.
3. Red's Ice House
Red's Ice House may seem like a bit of a dive, but it's where countless locals go to drink and enjoy pub fare year-round. The no-frills atmosphere gives it a unique allure, and you'll love the energy the crowds bring. The menu consists of fresh seafood and bar eats– if you don't like seafood, don't worry! There are other options, too.
4. Shem Creek Crab House
DIRECTIONS TO SHEM CREEK CRAB HOUSE
Shem Creek Crab House is one of the best places to satisfy your seafood cravings. You'll find fresh oysters, crab legs, Lowcountry boil, fried shrimp, and more. Don't forget to walk out to the dock after your meal for a view of the incredible Charleston sunset.
5. Water's Edge
Water's Edge has both an indoor dining area and an outdoor cabana bar. This restaurant is known for being one of the most sophisticated spots on Shem Creek. Guests can enjoy a variety of freshly caught seafood and steak. If you want surf and turf, consider coming here!
Book Your Charleston Getaway Today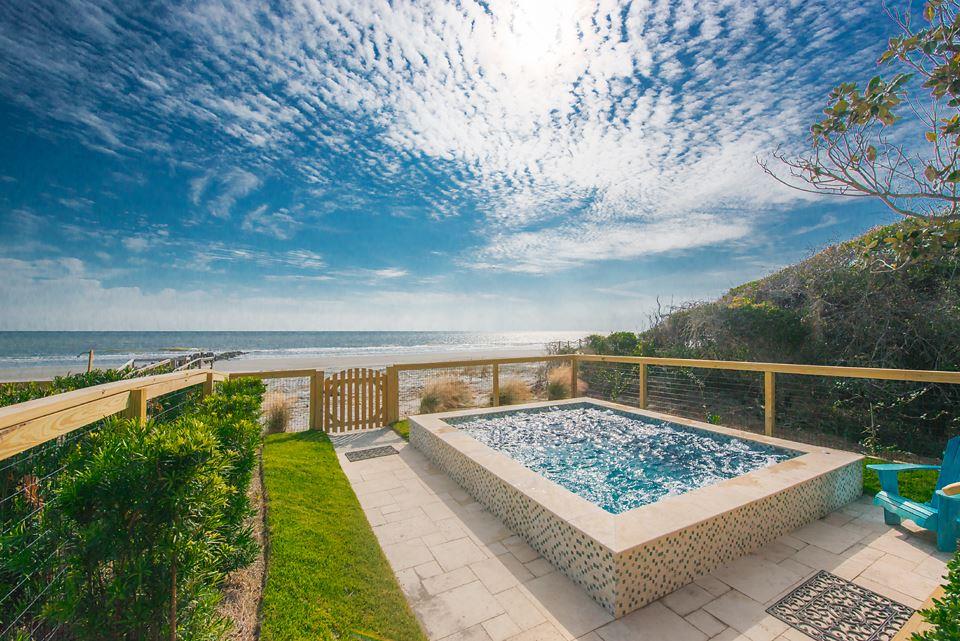 The Charleston Coast has so much to offer! From dining at these Shem Creek, SC, restaurants to plenty of fun in the sun, you'll never run out of things to do here. Start planning your stay! Charleston Coast Vacations offers a variety of homes all over the coast. Whether you're looking for a beachfront property big enough for the whole family or a small villa perfect for you and your sweetheart, we have you covered. Browse our properties and start planning your getaway today.