Thanksgiving is the start of a wonderful holiday season on the Charleston Coast. The weather is idyllic, the food is world-class, and the coastal views are top-notch as always. Read on for our recommendations on what to do, where to eat, and, most importantly, where to relax for Thanksgiving in Charleston!
Of course, you'll need to check out our free Vacation Guide to truly make the most of your holiday celebration in the Lowcountry. It's full of additional information about our area as well as more ideas for activities and attractions to enjoy with your loved ones.
Here's Why You Should Celebrate Thanksgiving in Charleston
The Weather
The No. 1 benefit of visiting Charleston for Thanksgiving is the weather. Average daily temperatures are typically around 67 degrees with plenty of sunshine. It's splendid weather for a long walk on one of our pristine, scenic, family-friendly beaches without any distractions or crowds that summer attracts.
Fun fact: Thanksgiving Day in 2016 produced a high of 76 degrees with sunny skies. That sounds ideal for a holiday in November if you ask us or any of the travel-savvy snowbirds who visit Charleston to escape colder weather!
The Activities
The list of reasons to visit Charleston for Thanksgiving simply isn't complete without mentioning the activities you can enjoy. One of our favorites is to head to the shore and enjoy the peaceful atmosphere! Grab a beach chair or a blanket and set up shop on your own slice of paradise. You can go for a stroll, hunt for seashells, build sandcastles with the kids, or read your favorite book during an afternoon on Folly Beach, Isle of Palms, or Sullivan's Island!
The Food
The Charleston Coast is your oyster for Thanksgiving week! Part of what makes the Lowcountry lifestyle so special is how easy it is to enjoy good food with those you love. And, Thanksgiving is the perfect opportunity to embrace this tradition! If you don't feel like cooking, Charleston has many fabulous restaurants that are typically open for Thanksgiving dinner. Check out Eater Charleston for their list of open restaurants. We recommend making a reservation to ensure you get a table!
Charleston Coast Vacations' Beautiful Properties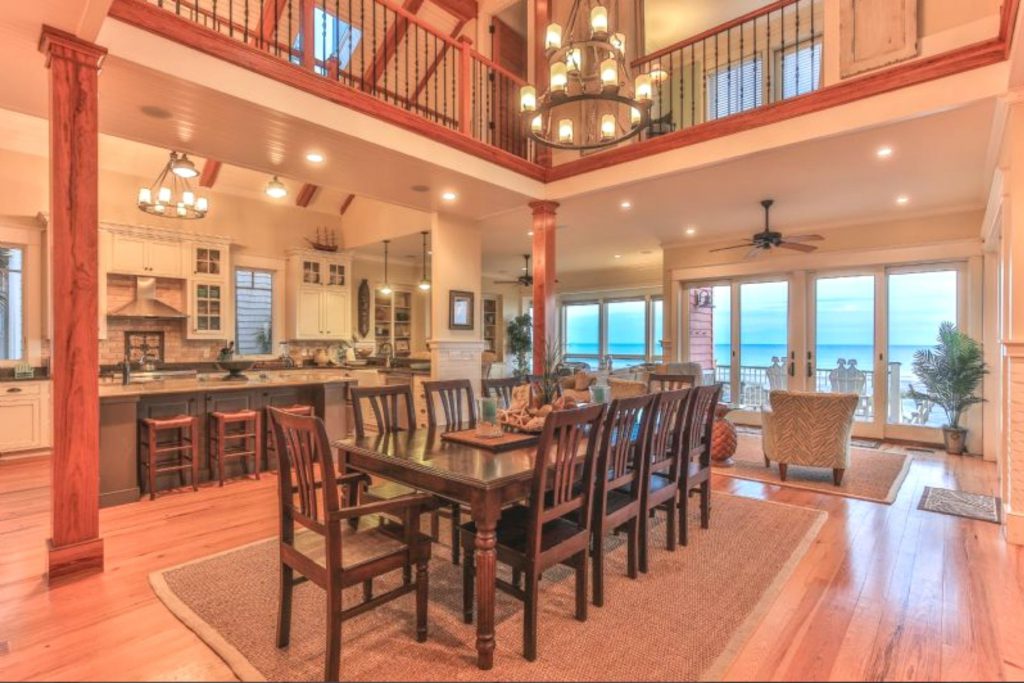 Did you know that many of our Charleston vacation rentals feature fully equipped kitchens for cooking delicious Thanksgiving feasts? It's true! All you need to do is pick up some tasty ingredients at one of the local grocery stores and whip up a mouthwatering meal in your home away from home. Then, you can gather around the dining room table with your family and enjoy quality time together as you all indulge.
Browse our list of properties today and book your favorite for Thanksgiving!