If you love the performing arts, you will want to be in town for Spoleto in Charleston. For 17 days, our theaters, churches, and outdoor spaces are brought to life with incredible performances. Music, theater, and dance are all represented during this famous event! Book your stay with Charleston Coast Vacations, then get tickets to your choice of events.
Start planning your vacation during Spoleto in Charleston with our complimentary Destination Guide! Inside, you'll find a list of our favorite things to do and see in the area.
Everything You Need to Know About Spoleto in Charleston
About Spoleto Festival USA
Did you know that Spoleto in Charleston is internationally recognized as America's premier performing arts festival? This festival was originally started in 1977 as the counterpart to the Festival dei Due Mondi in Spoleto, Italy. The location is just as important as the performances; Charleston was chosen because of its beautiful and historic performance locations.
During the festival, thousands of locals and visitors attend the many events. Spoleto spans for 17 days during May and June, so there is more than enough opportunity for you to get tickets during your stay with Charleston Coast Vacations!
The Events
Spoleto Festival USA celebrates the performing arts through its events. See performances by both renowned and upcoming artists in dance, opera, theater, and music. The music selections include choral, symphonic, chamber, and jazz. Check out the schedule to plan out which performances you'd like to attend the most. About 700 events take place during the festival, so you have quite a few to choose from!
Getting Tickets
It's easy to get tickets to the Spoleto Festival! Each show and performance is clearly explained and outlined on their website. Once you pick what you would like to attend, there are a few ways you can purchase tickets:
You can purchase the tickets online from their website.
Call (843) 579-3100 to purchase tickets over the phone.
Beginning May 1, you may go to the Spoleto Festival USA Box Office at the Charleston Gaillard Center and purchase tickets in person.
Some of the popular events are known to sell out, so we recommend purchasing your tickets as soon as possible.
Stay in Charleston's Artsiest Town: Folly Beach!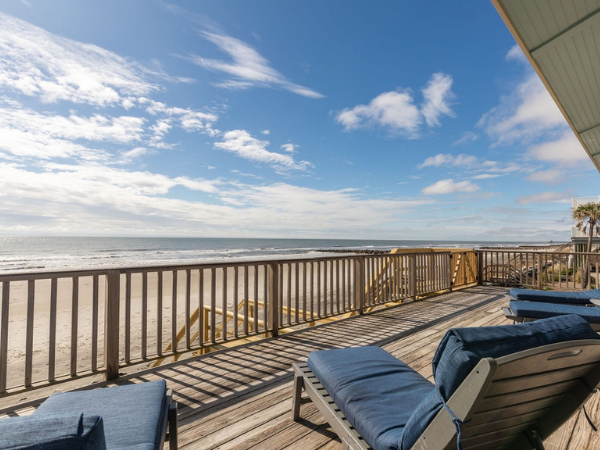 Are you thinking of attending Spoleto in Charleston? You'll need somewhere to stay, and there's no better choice than Folly Beach! The funky and fun beach town is known for its artistic flair, making it the perfect home base while you attend the festival. We have more than 100 Folly Beach vacation rentals for you to choose from, so we're to have a property that meets all your needs and wants. Wake up to gorgeous beach views every morning before sipping your coffee on your private porch or balcony! Our vacation rentals stand out against the usual hotel options, and you are sure to make memories that will last a lifetime.
Browse our properties to start planning your getaway today!