Over the years, Charleston has become more and more of a foodie city. Some of the best chefs in the country have made the Lowcountry their home, and every Charleston, SC, restaurant, competes to be better than the next. Eat your way around Chucktown during your stay with Charleston Coast Vacations!
7 of the Best Charleston, SC, Restaurants
1. FIG | $$$
When we think of some of the top Charleston, SC, restaurants, FIG always comes to mind. This is one of the city's original farm-to-table restaurants, and it has stood the test of time. The dishes here vary depending on the season, and you can look forward to an elevated take on southern favorites. Local tip: Make sure you make a reservation well in advance for this restaurant!
2. The Darling Oyster Bar | $$
Directions to The Darling Oyster Bar

Oysters are the perfect appetizer to indulge in on vacation, but that's not all The Darling Oyster Bar serves. Enjoy a menu full of fresh seafood in a casual yet elegant setting. Indulge in Southern favorites like shrimp and grits or opt for a fried fish basket. If seafood isn't your thing, that's okay! There are other items, too.
3. Leon's | $$
The South is known for its fried chicken, and Leon's is the place to get it! This popular eatery has three specialties: oysters, Southern-style seafood, and fried chicken. There's truly something for everyone! This award-winning restaurant feels upscale, but the menu keeps them down to earth.
4. The Rarebit | $$
If you're looking for a cost-effective yet elegant place to dine, head to The Rarebit. Here, you'll find everything from chicken and waffles to pork chops with mac and cheese. Plus, they're known for their Moscow mules they have on draft! Local tip: This is also a great spot for late-night eats!
5. Hall's Chophouse | $$$$
Directions to Hall's Chophouse

Hall's Chophouse is great for date nights and celebrations. They are known for their array of beef offerings including everything from dry aged to wagyu. Pair your dinner with a selection from their vast wine menu or opt for a martini at the bar.
6. Butcher & Bee | $$
Butcher & Bee prides itself on offering fresh, local ingredients in its dishes. You'll find an array of tapas on the menu, and we recommend starting with at least a few! Then, indulge in incredible dishes that have been expertly prepared. The chefs get their influences from all over the world, and you can be sure that anything you choose will be delicious. Local tip: Butcher & Bee has a great brunch, too!
7. Little Jack's Tavern | $$
Directions to Little Jack's Tavern

This upscale tavern offers a variety of steaks, salads, and sandwiches, but their award-winning burger keeps people coming back for more. The burgers at Little Jack's Tavern are so famous and delicious that they even are even included on their dessert menu!
Book Your Getaway Today!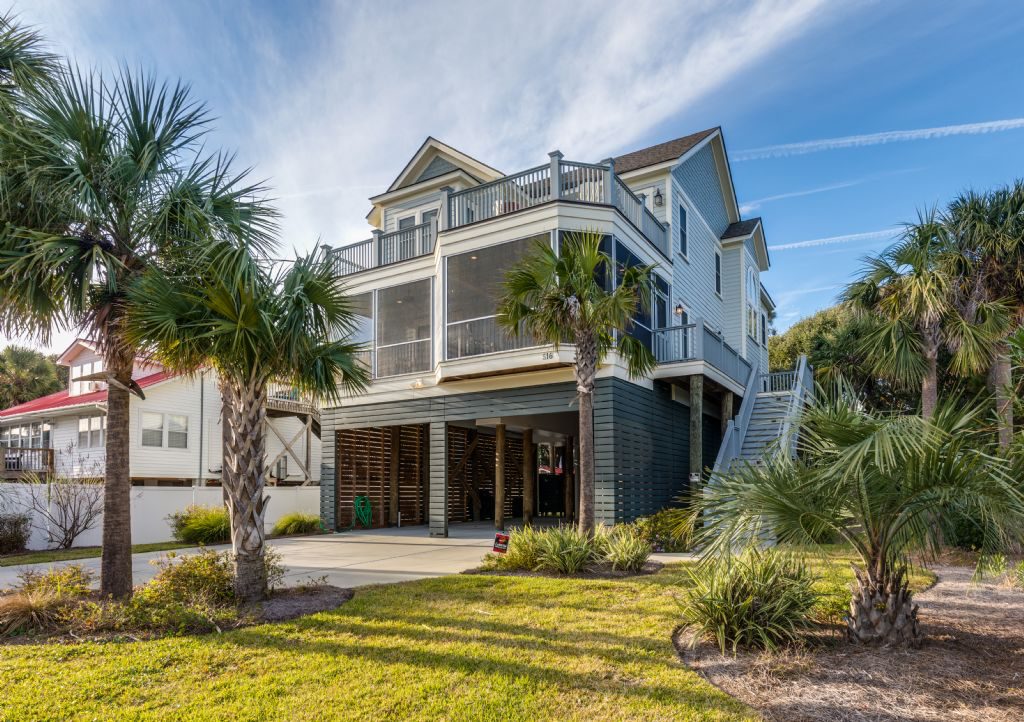 Are you ready to try all of these Charleston, SC, restaurants? Whether you're planning to stay on Isle of Palms or Folly Beach, you're within an easy drive from our beautiful downtown. Browse our properties at Charleston Coast Vacations to start planning your stay!