There's something special about Independence Day. This holiday always evokes fond memories of picnicking beneath the sun, BBQs, cold drinks, and plenty of fireworks. Consider having a Charleston Fourth of July this year! Celebrate with a sparkler in your hand and your toes in the sand. It doesn't get any better than that!
Start planning your 4th of July getaway when you access our complimentary Destination Guide! Inside, you'll find all of the best things to do and see in Charleston.
5 of the Best Ways to Celebrate a Charleston Fourth of July
1. Fireworks Blast at Patriots Point
One of the most popular spots to head to on the 4th of July is Patriots Point. Every year, countless people gather by the bridge to watch a fireworks show light up the night sky. You can either watch from the Yorktown Flight Deck or park and spread out a blanket at the point. Parking for the show costs $10, and USS Yorktown costs $125 per person for a VIP experience. Keep in mind that the Yorktown usually sells out well in advance, so purchase these tickets as far in advance as possible!
2. Uncle Sam Jam
What do you get when you combine dancing, fireworks, and live music? The Uncle Sam Jam! Head to the Mount Pleasant Pier for an evening of fun. It only costs $8 per person to participate. This is also a great spot to watch the fireworks display. 
3. Fourth of July Water Taxi Cruise
Celebrate Independence Day out on the water! Round up the family and head to the Water Taxi. We recommend bringing a cooler with snacks and drinks along– you can bring alcoholic beverages if you would like, but don't pack any glass! Tickets are just $30 for adults and $25 for children. The memories you will make are priceless!
4. Riverfront Park 4th of July Festival
Catch the Lowcountry's largest fireworks show at Riverfront Park this 4th of July! This free, family-friendly event has live music, kids' activities, food trucks, and craft vendors. That will keep the entire family entertained for the day! Bring along some lawn chairs and a blanket so you can relax and enjoy the celebration.
5. Host Your Own Celebration
Are you going to be in town with family and friends for a Charleston Fourth of July? Host your own celebration! Charleston Coast Vacations has a large variety of rentals, and many of them have private pools, large yards, and beach access. Imagine hosting the perfect poolside party with your family and friends.
Book Your Charleston Fourth of July Today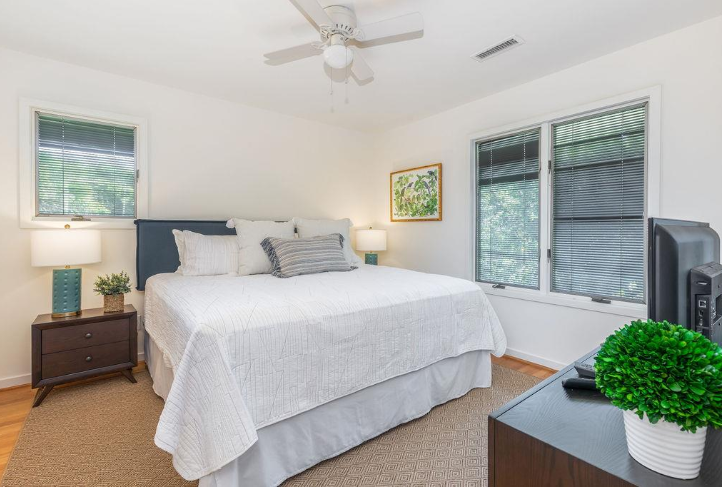 Are you ready for a Charleston Fourth of July? Book your getaway with Charleston Coast Vacations! Wake up to stunning views in one of our vacation rentals. Whether you're looking for an oceanfront condo or a home with plenty of space, we have what you're looking for. Browse our homes and book today! Countless memories await.